Last updated June 1, 2006
Photos taken May 28, 2006.

Cadillac Ranch on the south side of Interstate 40 just west of Amarillo is a roadside attraction that any highway enthusiast is certain to love. Ten vintage Cadillacs are buried nose in the ground, with the rears of the vehicles sticking up in the air.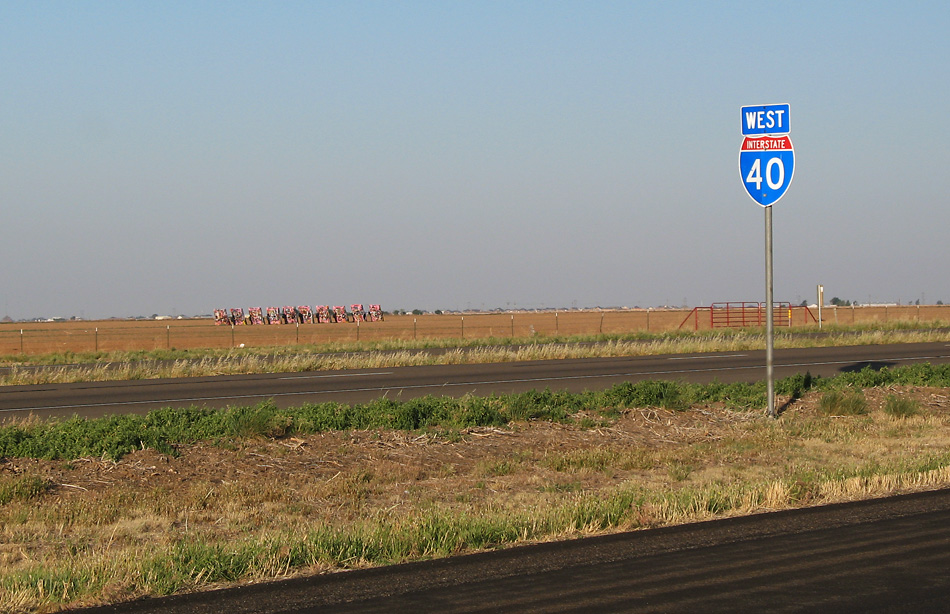 The Cadillacs are visible from Interstate 40, but if you are not alert you can easily miss them.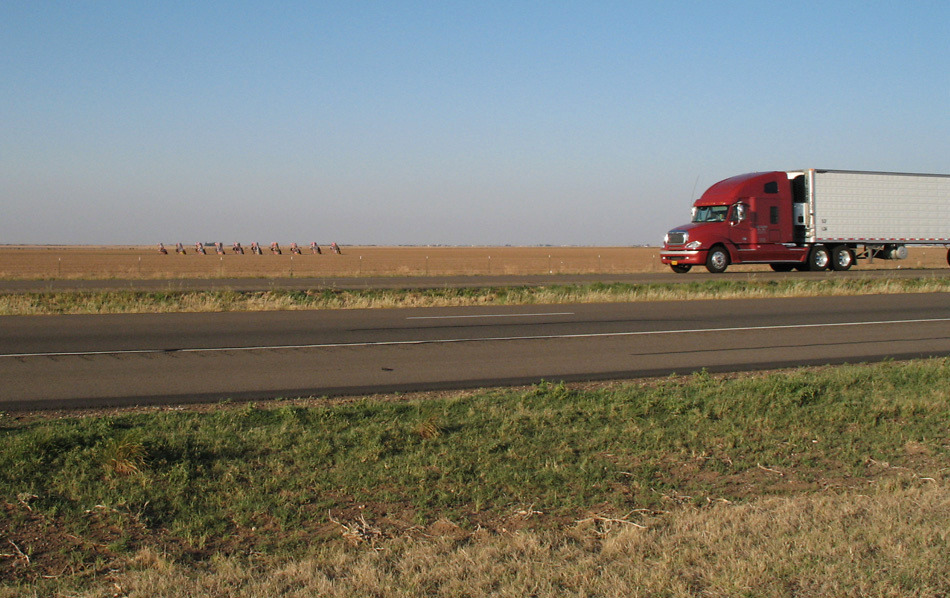 An 18-wheeler passes by with the Cadillacs in the background. Truck traffic is heavy on this section of I-40.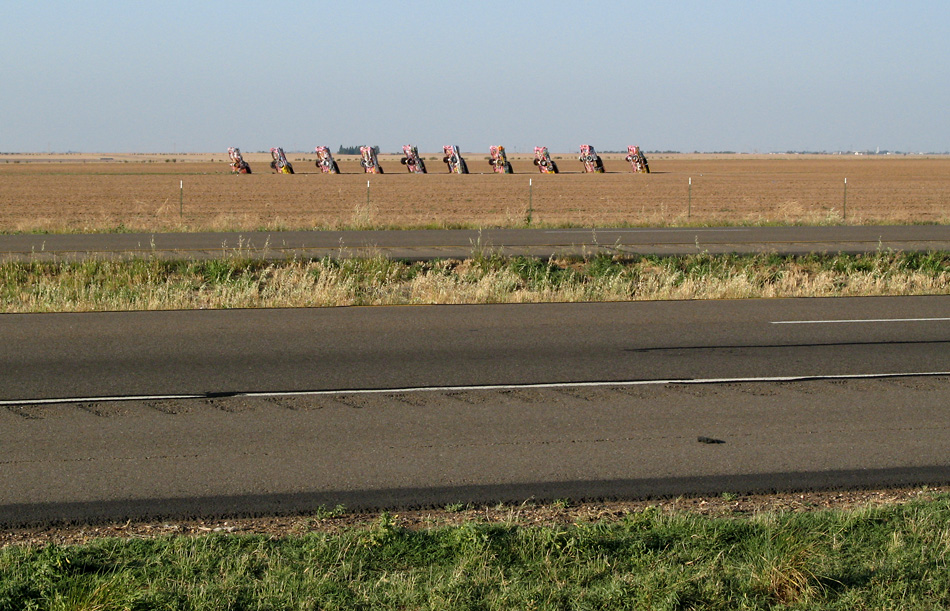 This view looks south with the I-40 main lanes in the foreground.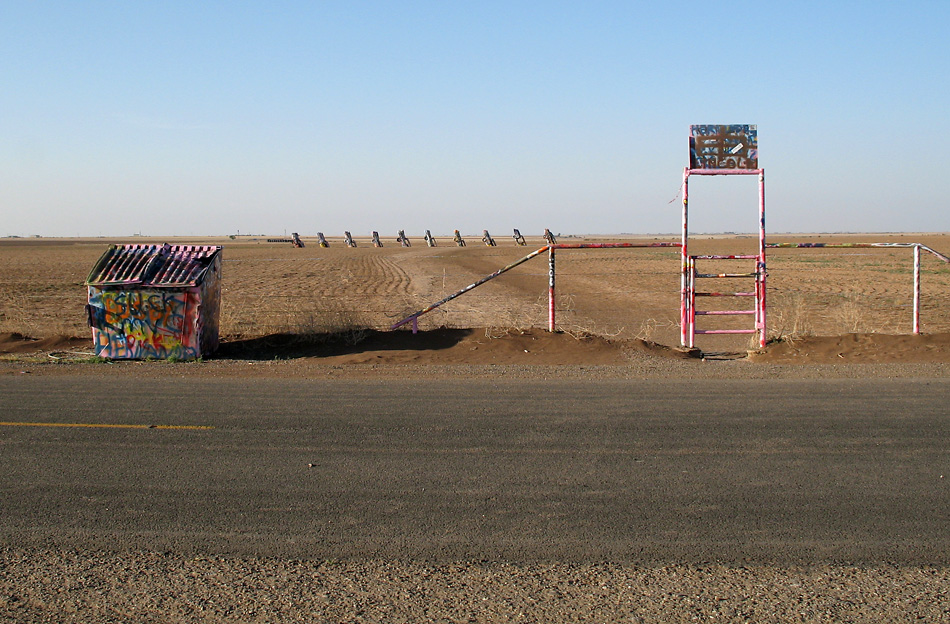 This is the entrance to the pasture with the Cadillacs. The frontage road is two-way, making access easy from either direction between exits 60 and 62.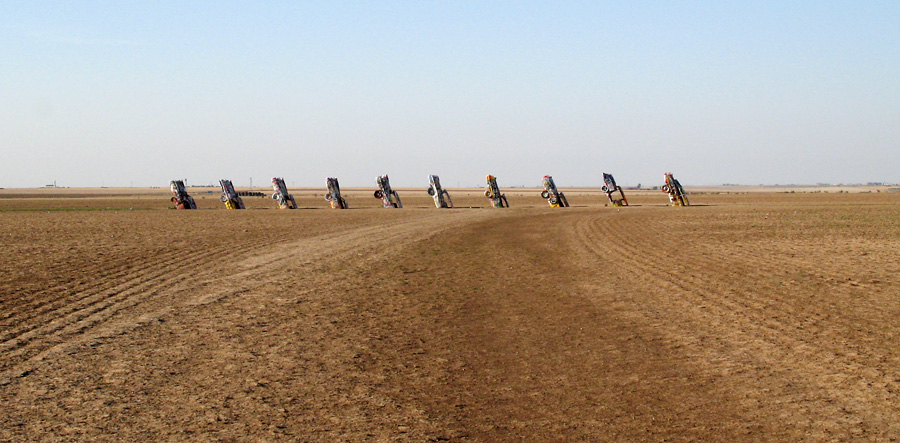 (high resolution) This is the view as you go through the gate and approach the monument.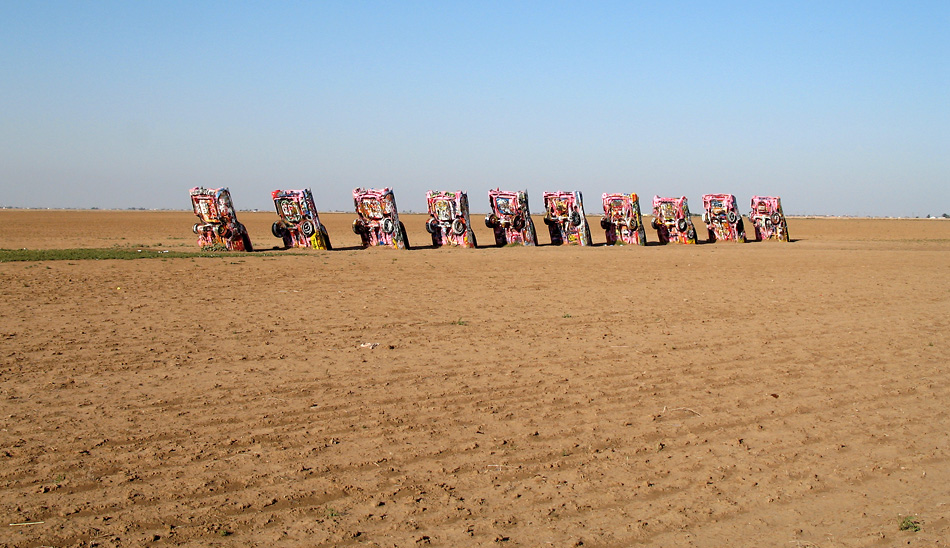 (high resolution) This view looks southwest.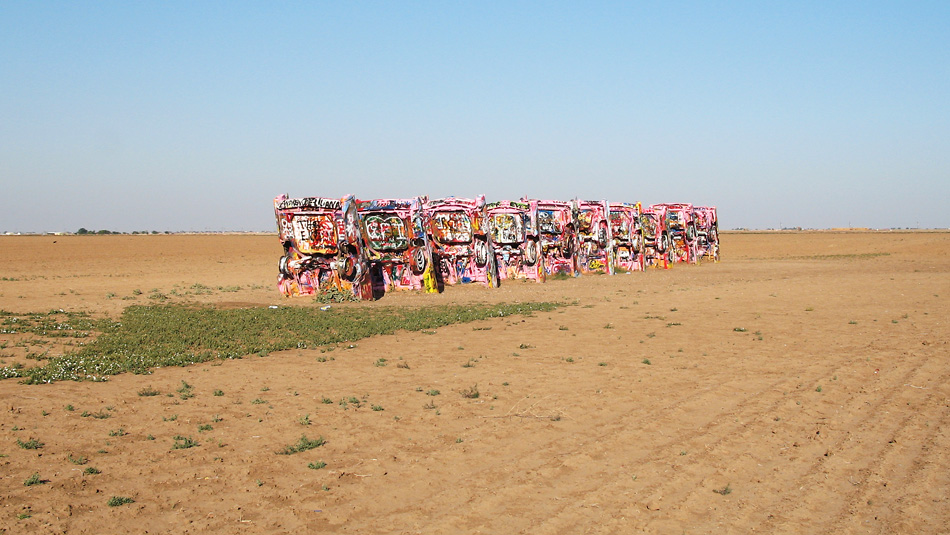 Looking west-southwest.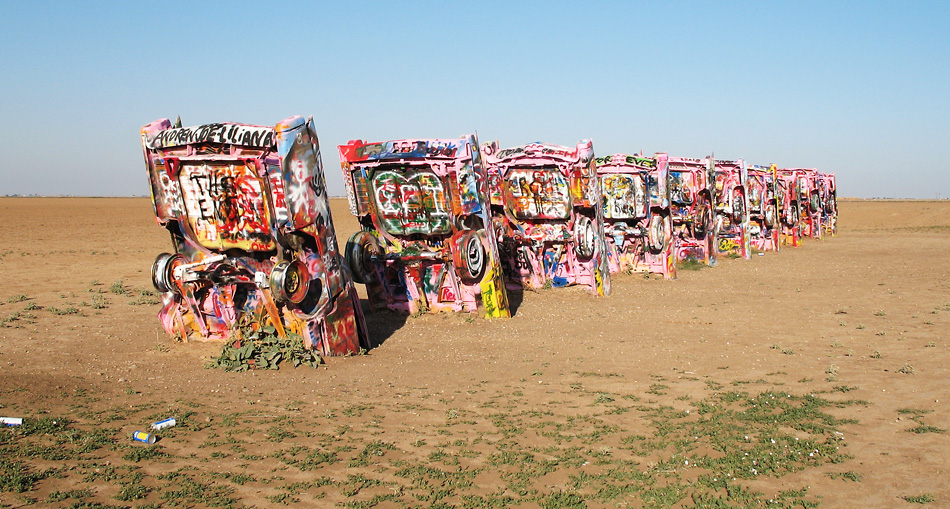 (high resolution)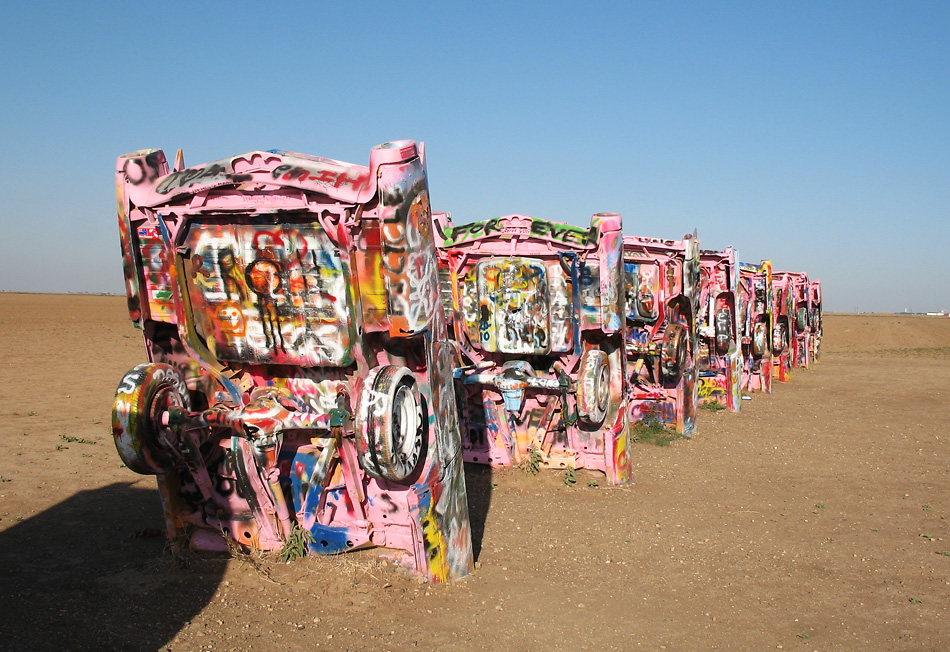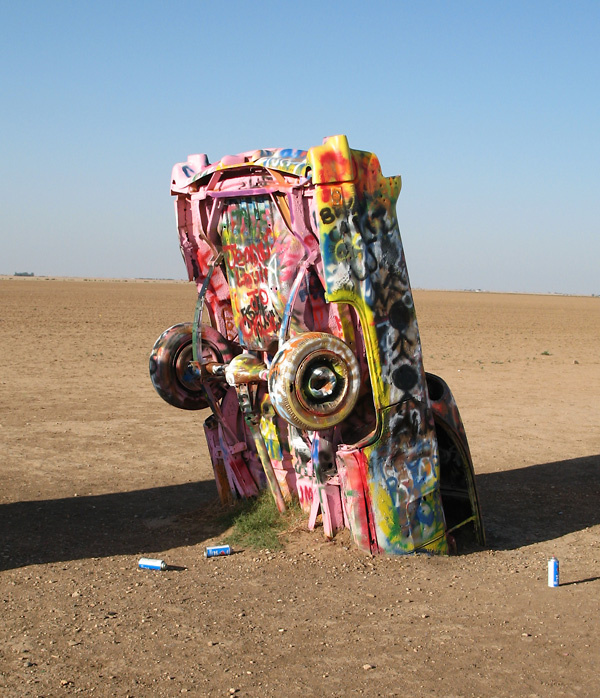 Cans of spray paint were available for aspiring artists.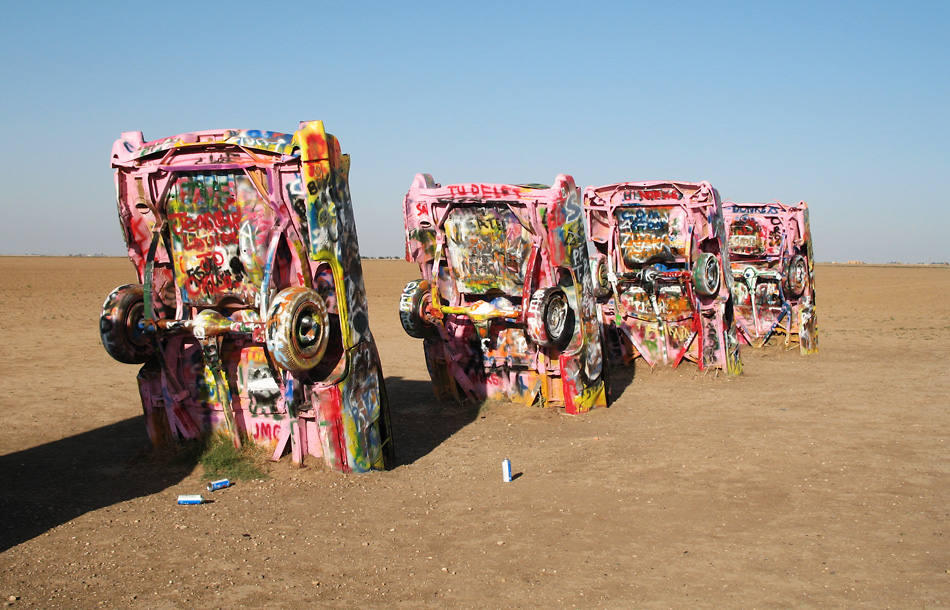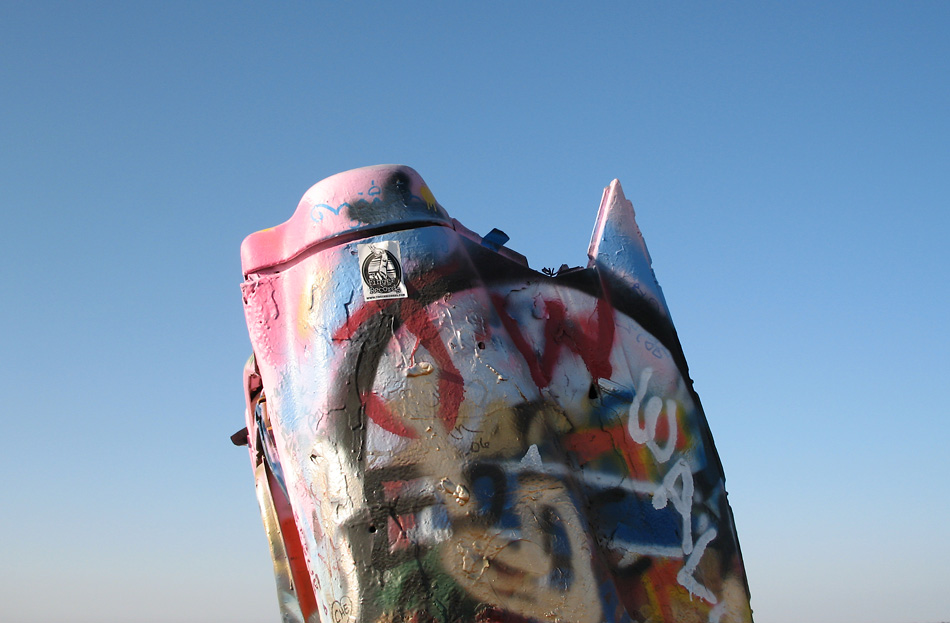 Many of the 1950s-era Cadillacs have nice fins. However, the collection did not include a 1959 Eldorado, which was the greatest achievement in fin design in the history of the world.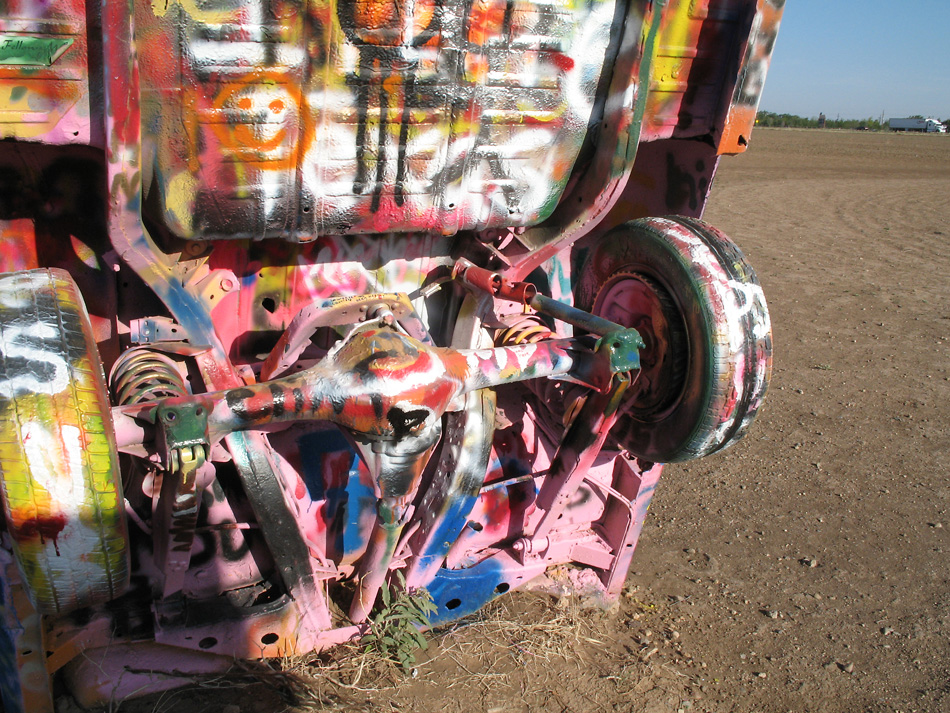 An 18-wheeler on I-40 is visible in the background.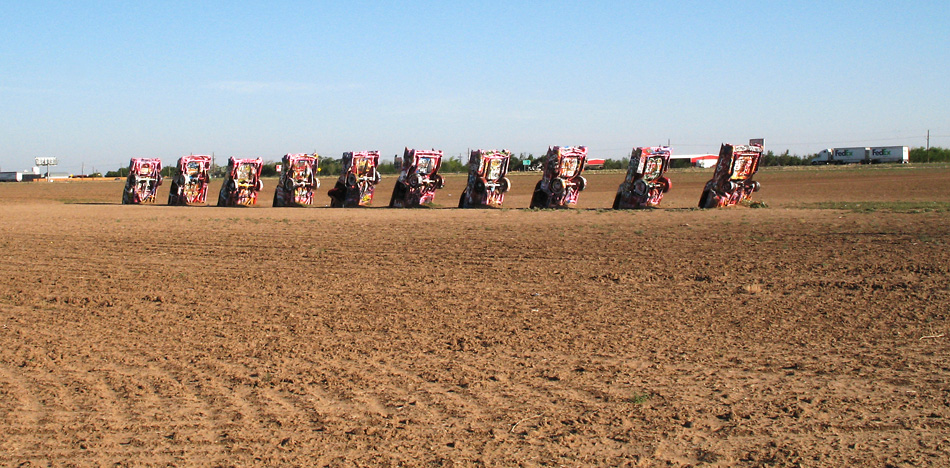 This view looks northwest with I-40 in the background.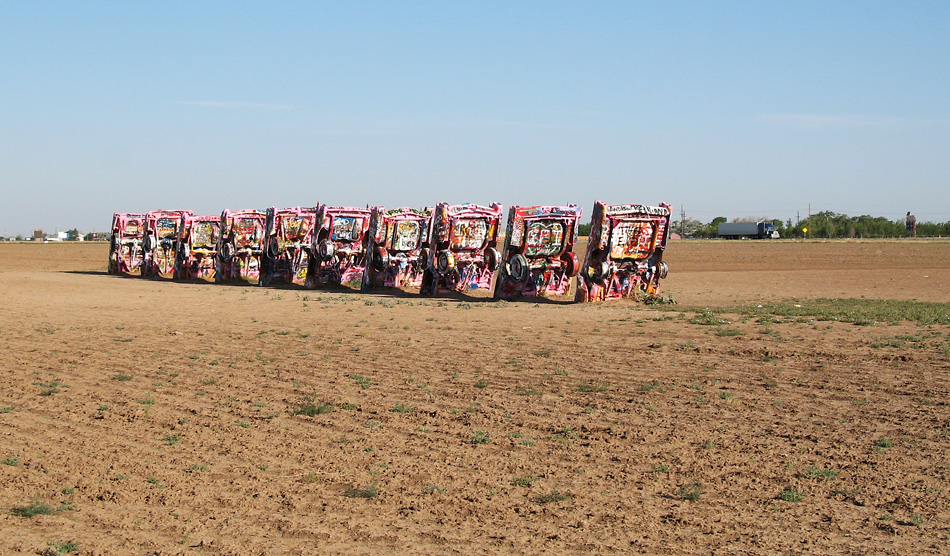 Another view looking northwest.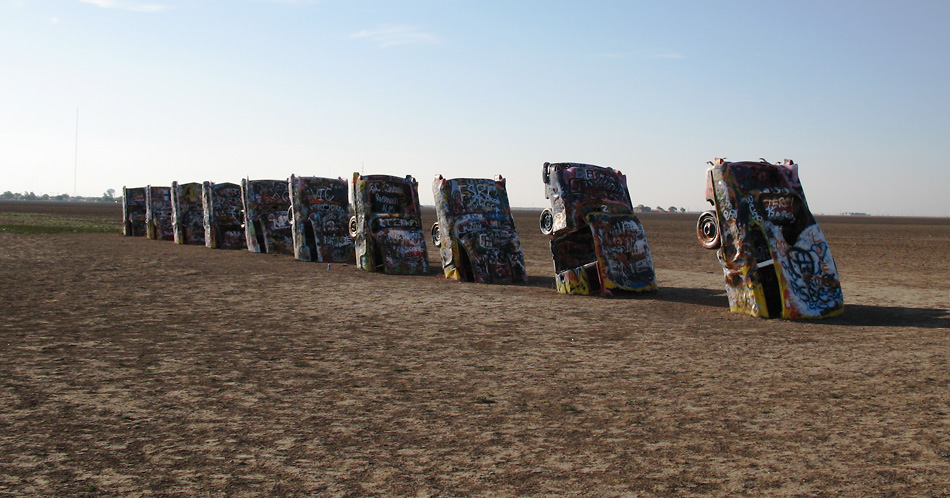 This view looks southeast.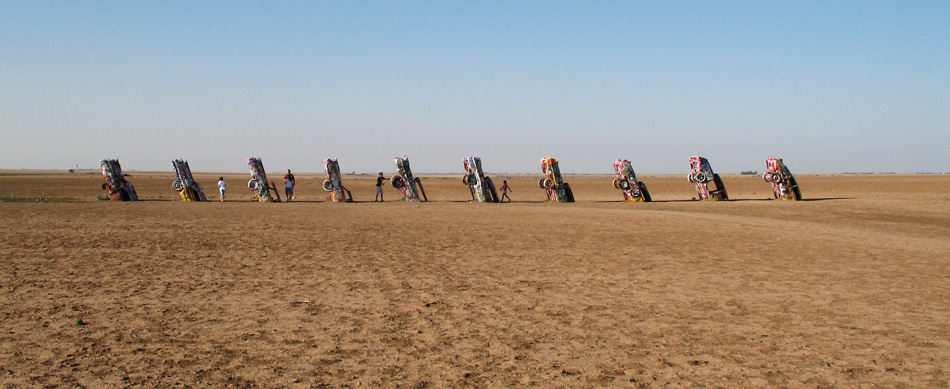 (high resolution) A family arrived and the kids went to work with the spray paint to enhance the art.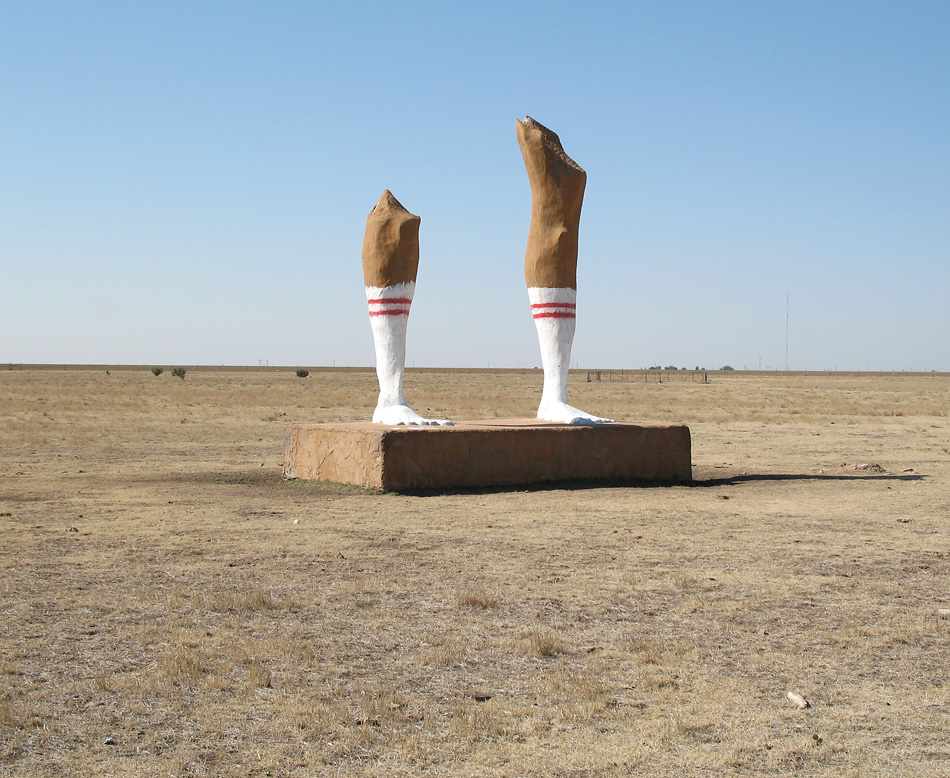 The creators of Cadillac Ranch are also behind this funky sculpture along I-27 just south of Amarillo.