Last updated September 6, 2007
Photos taken April 21, 2007
NOTE: due to an incorrect setting for white balance on my camera, some of these images have unnatural color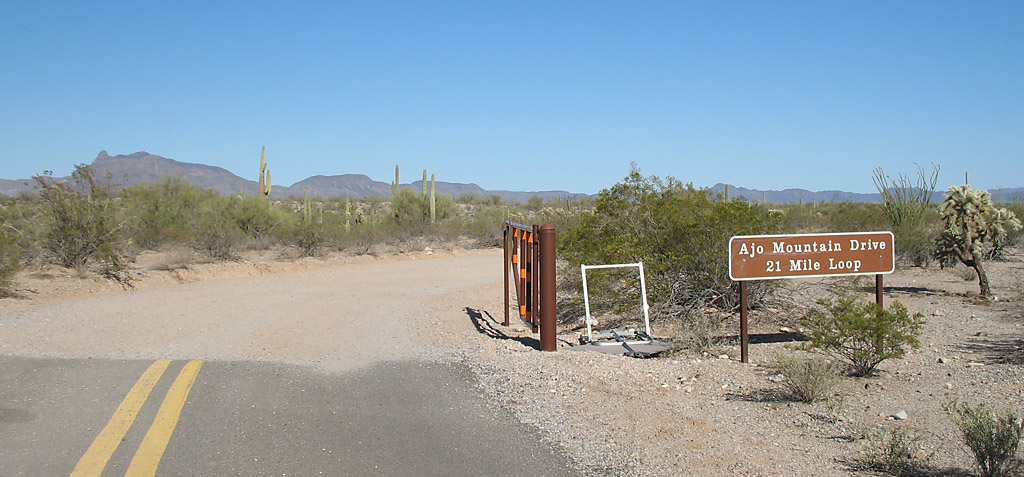 This the start of the loop road on Highway 85.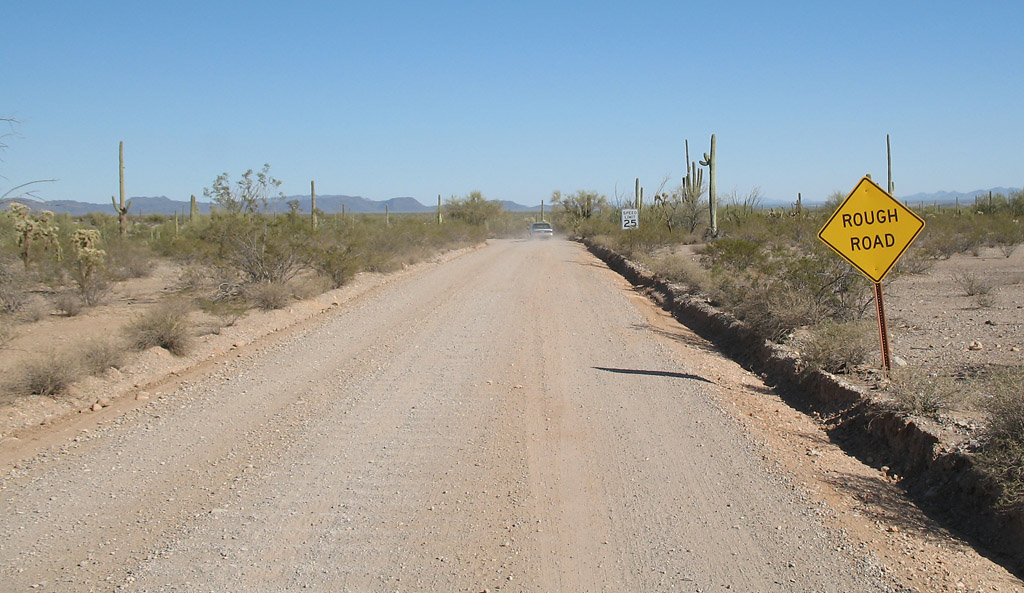 The highway initially traverses a flat plain area with low density cactus.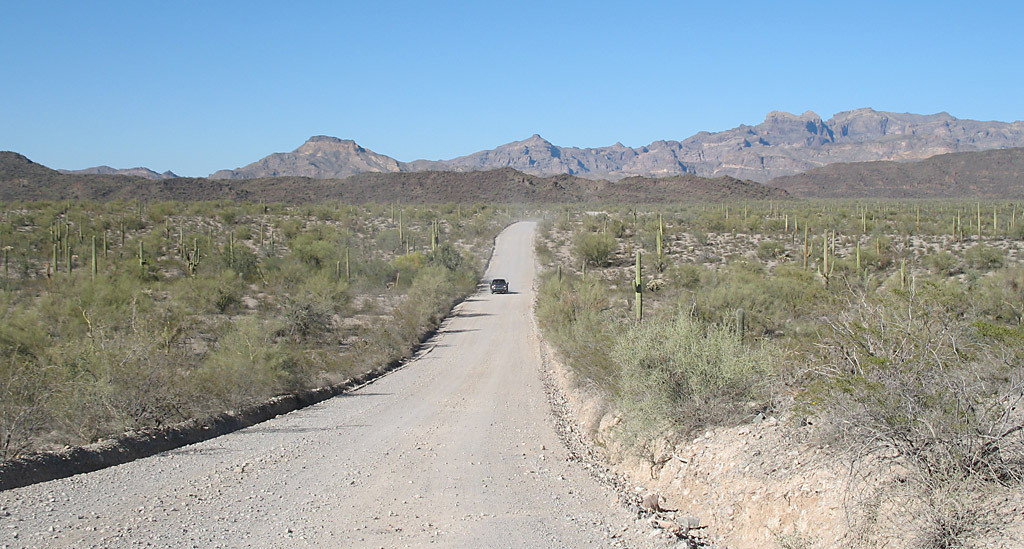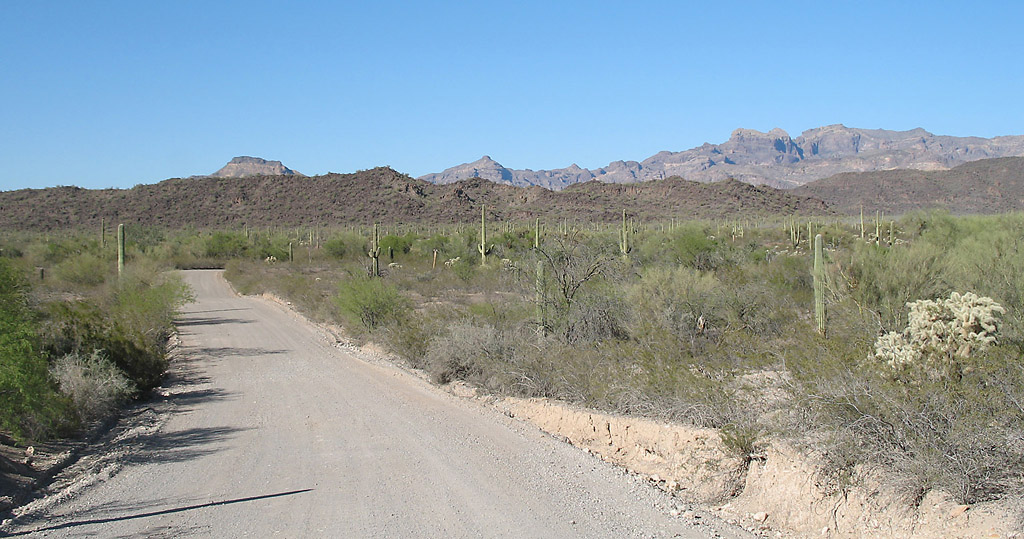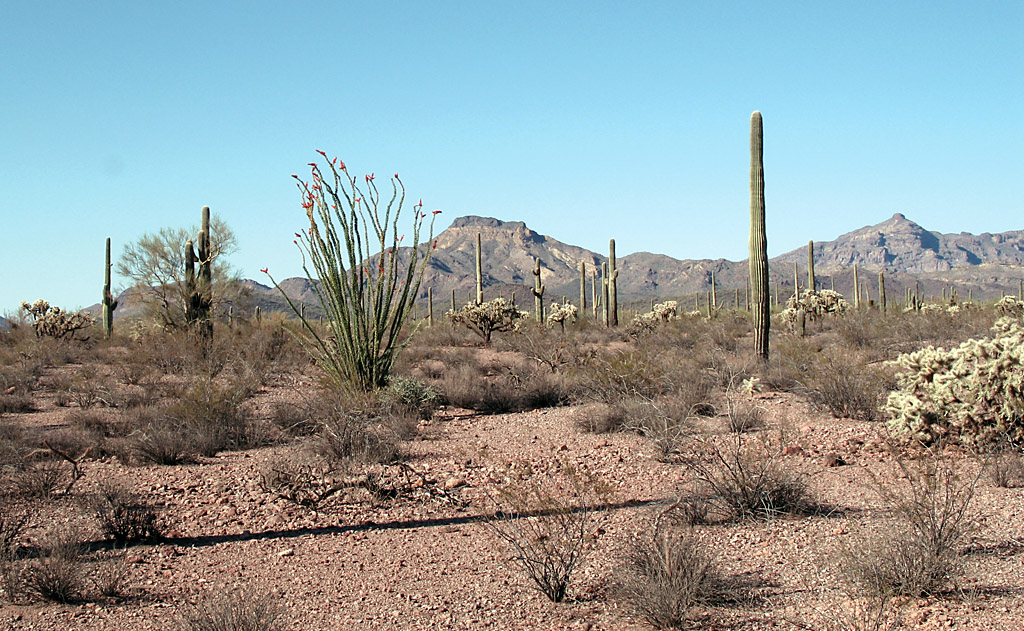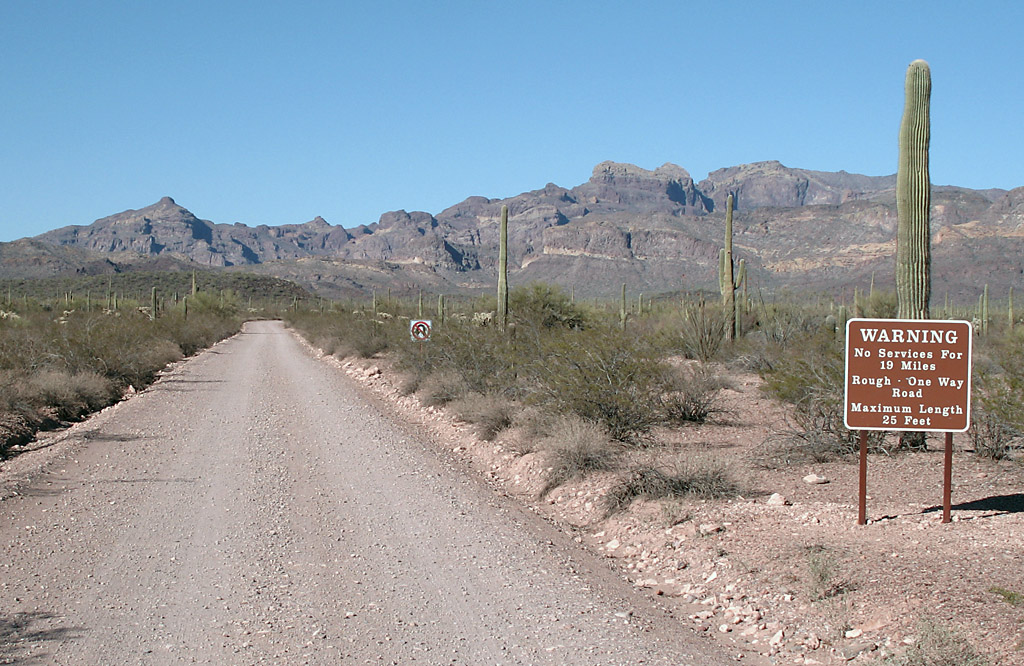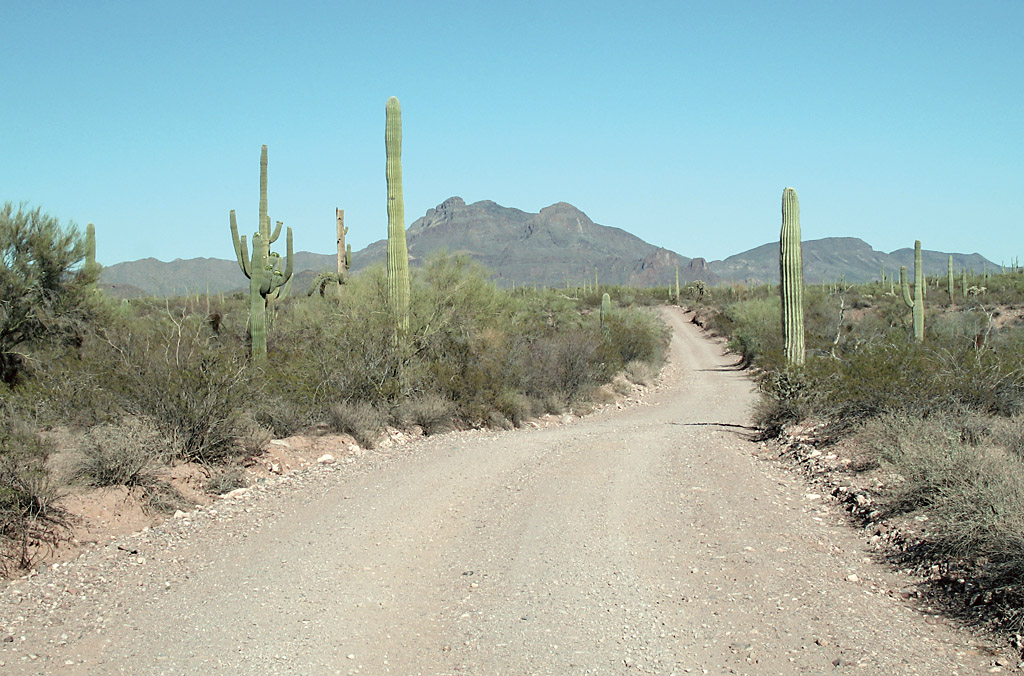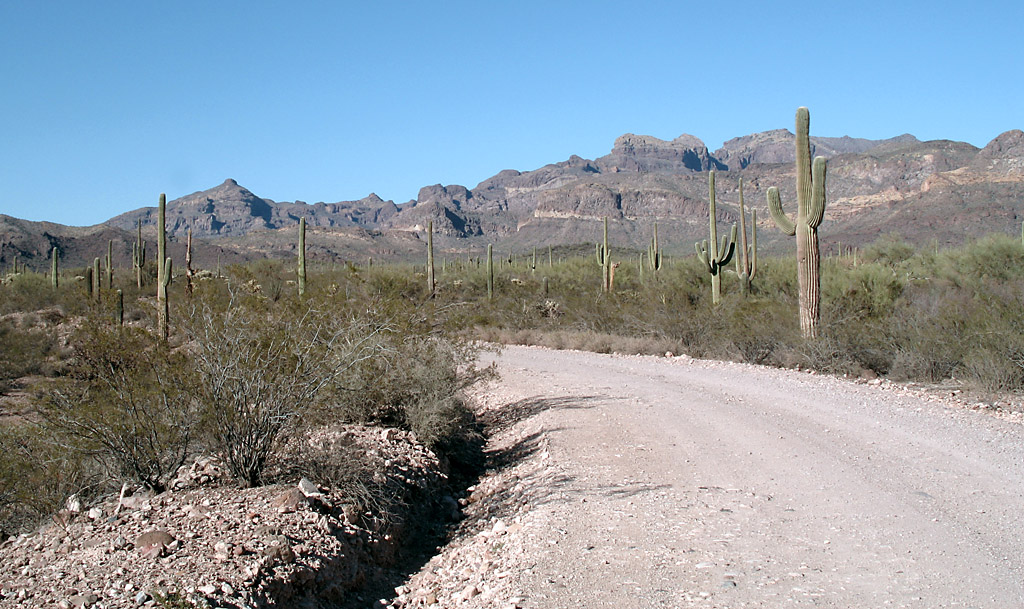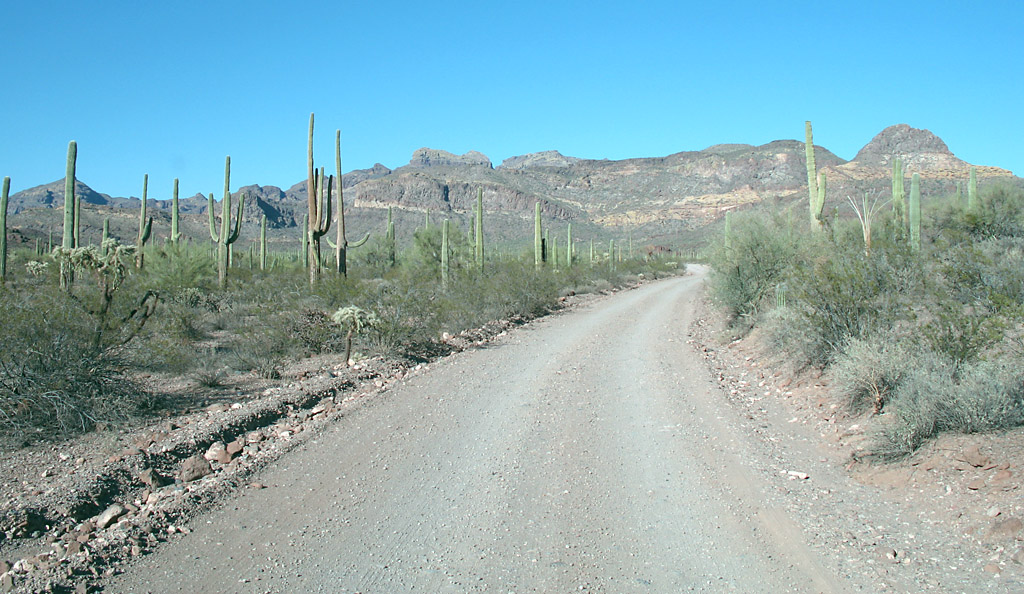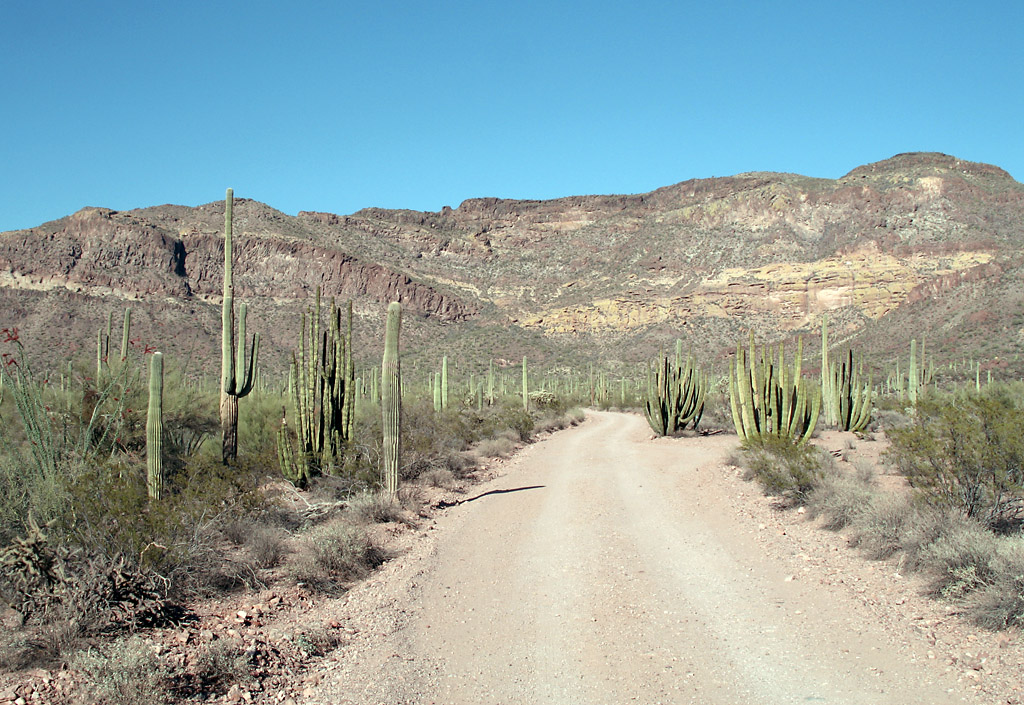 The road leaves the flat area and begins to wind up the mountain. Some parts of the road are paved in steeper areas.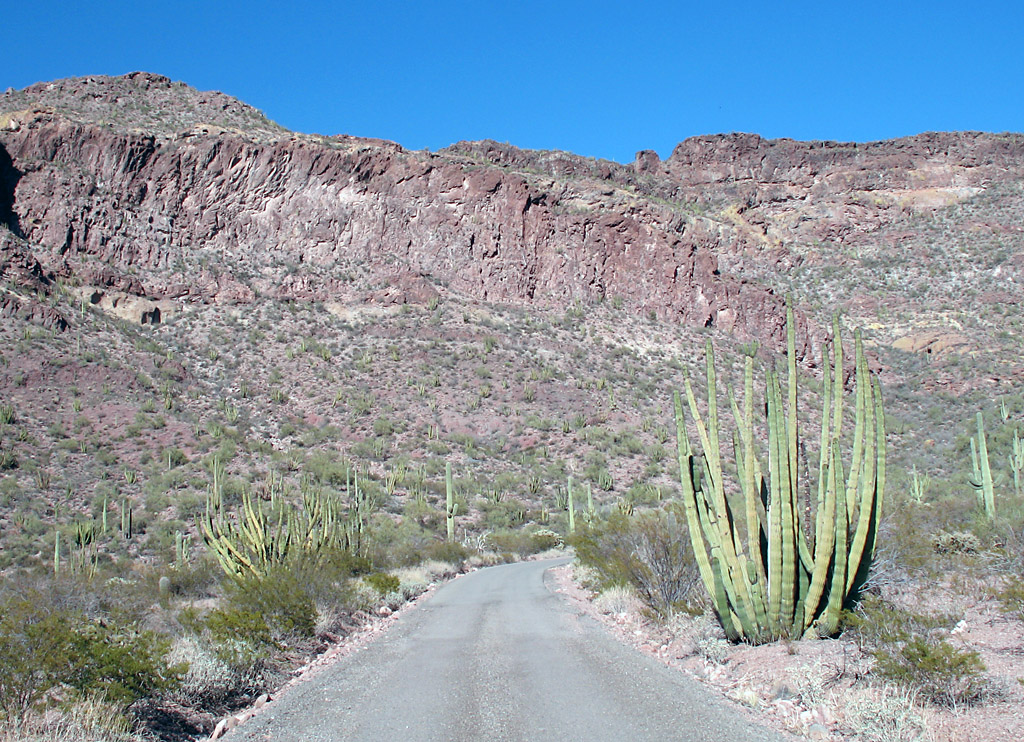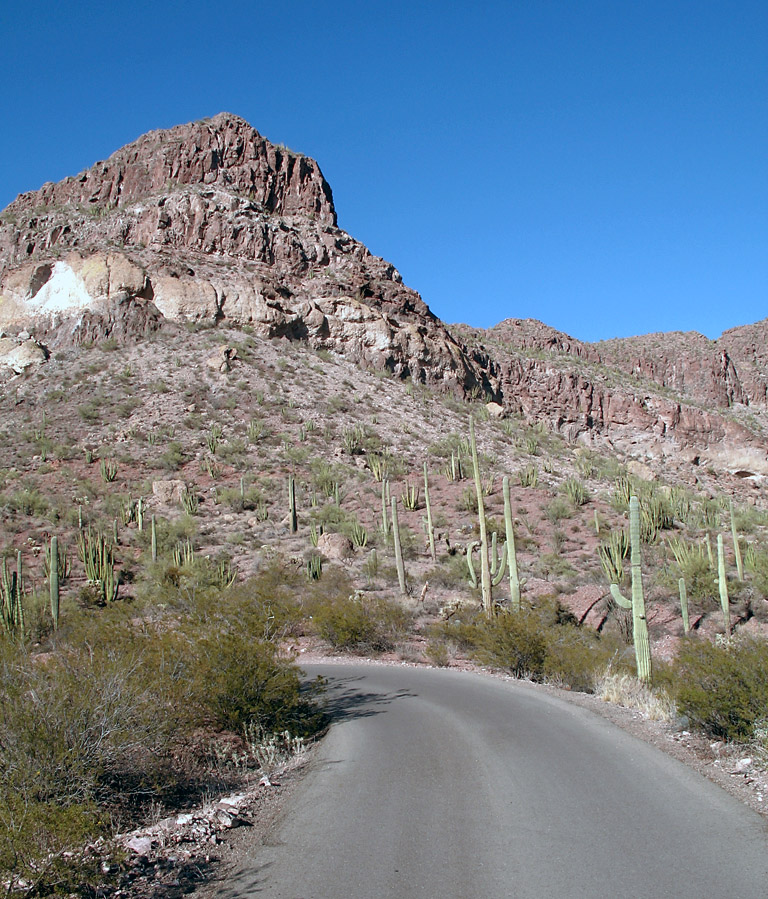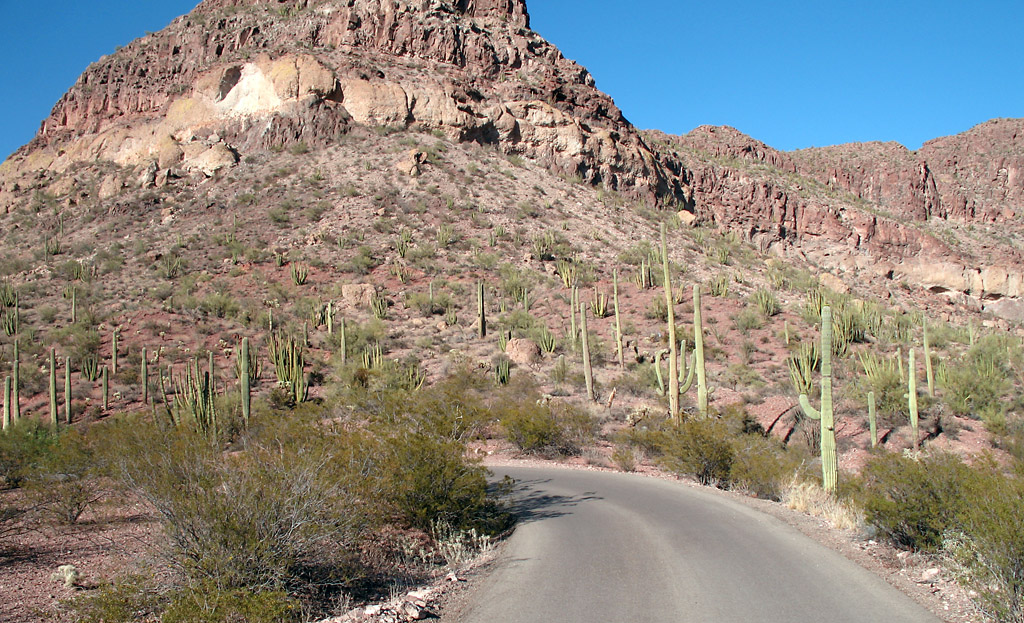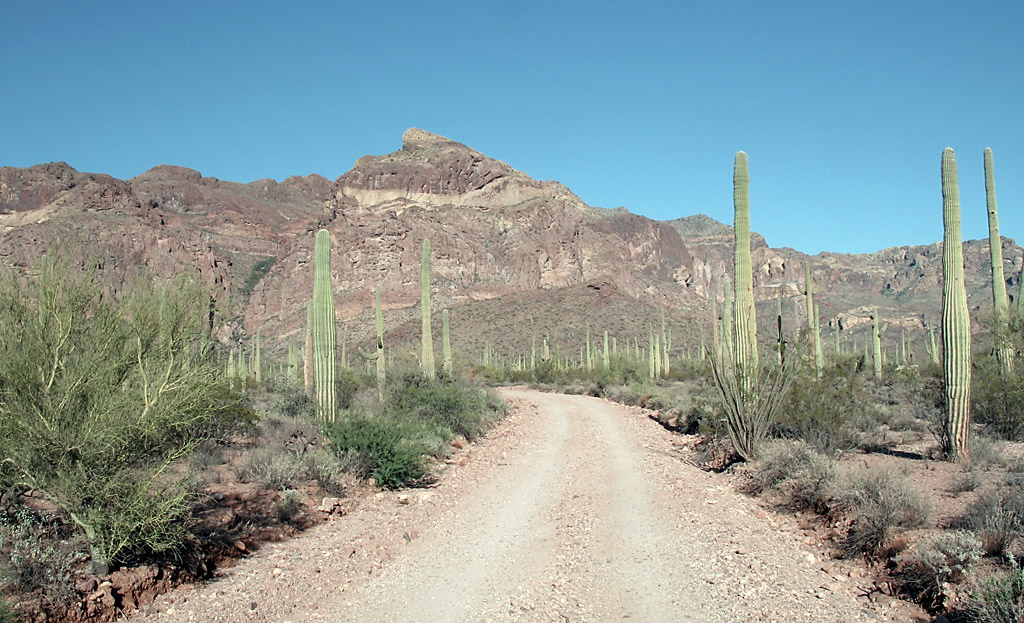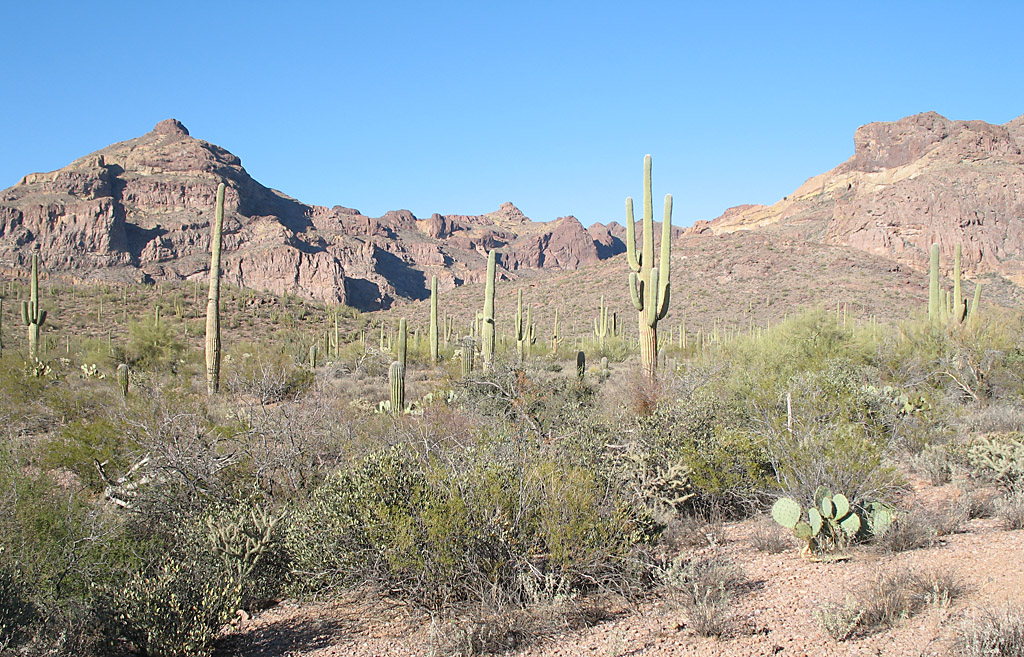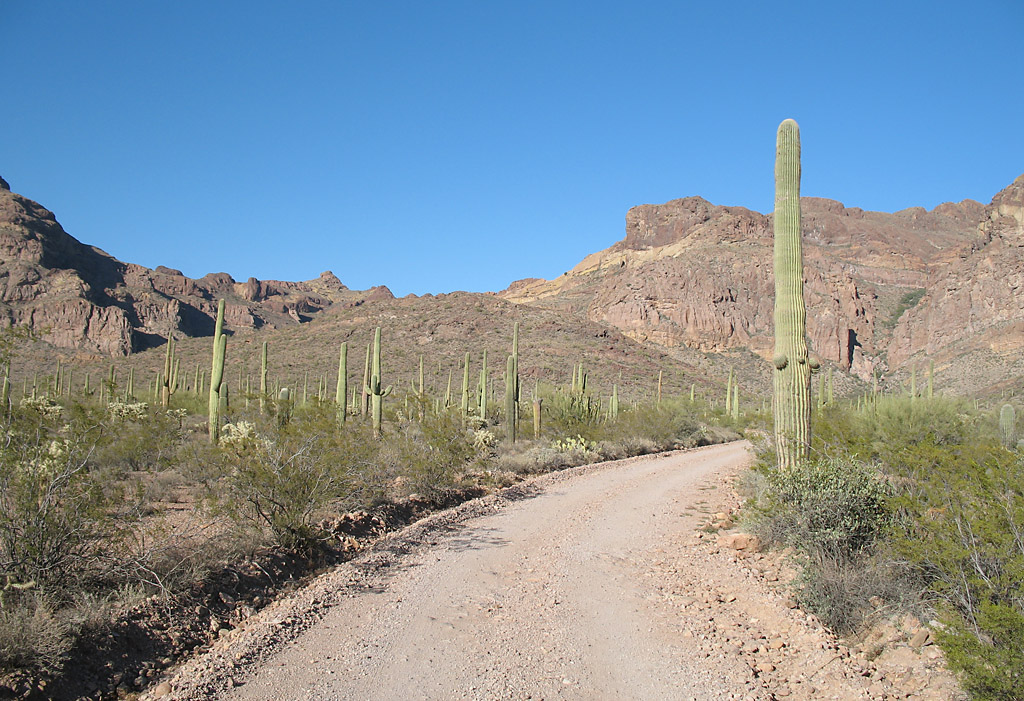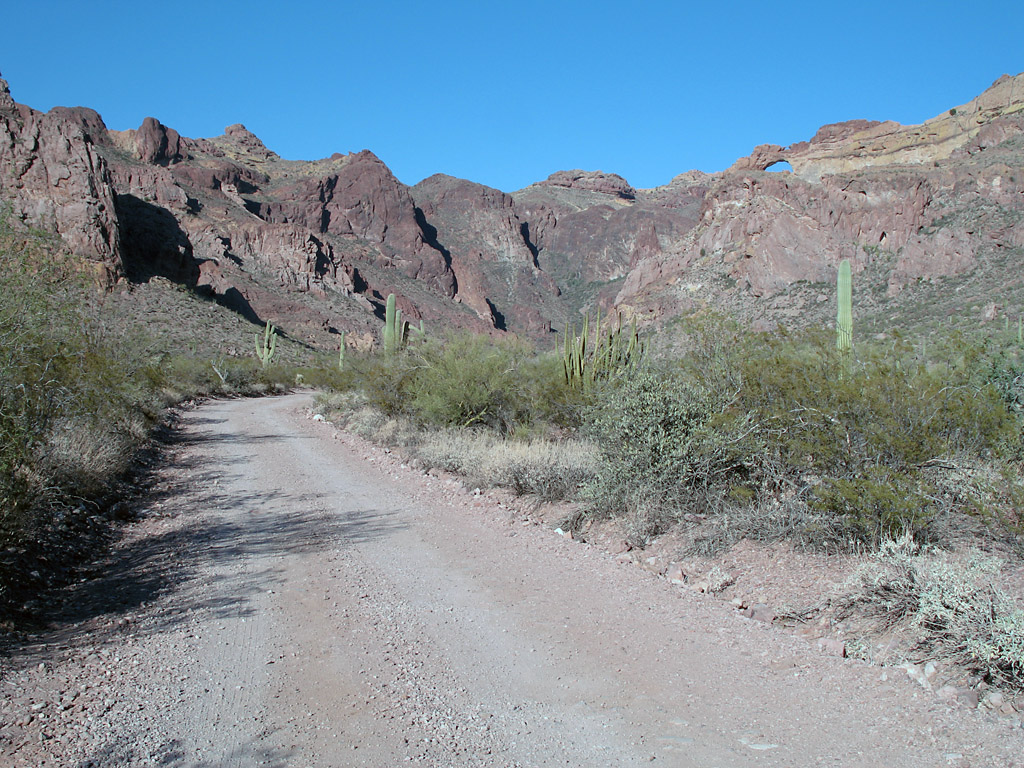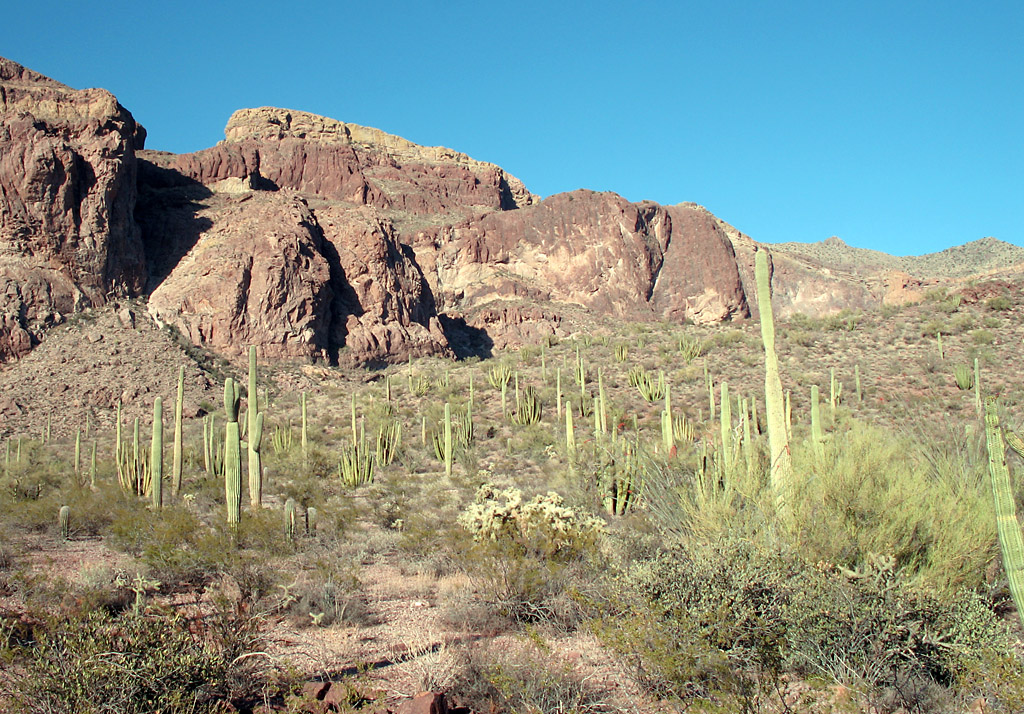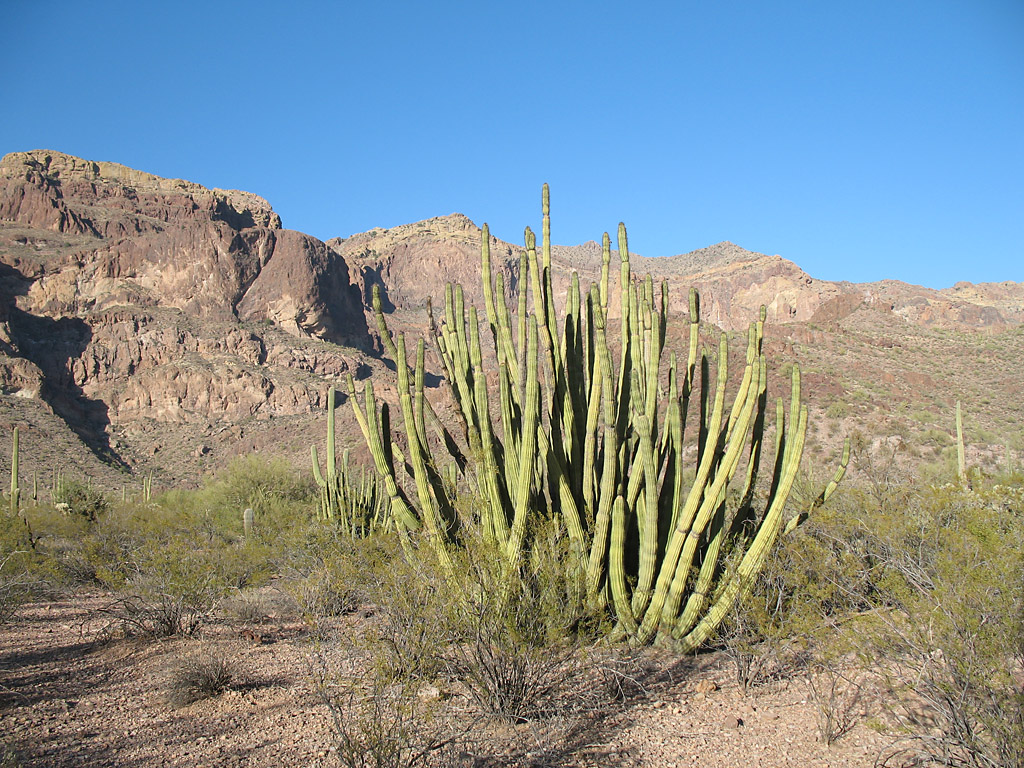 This is the parking area for the trail.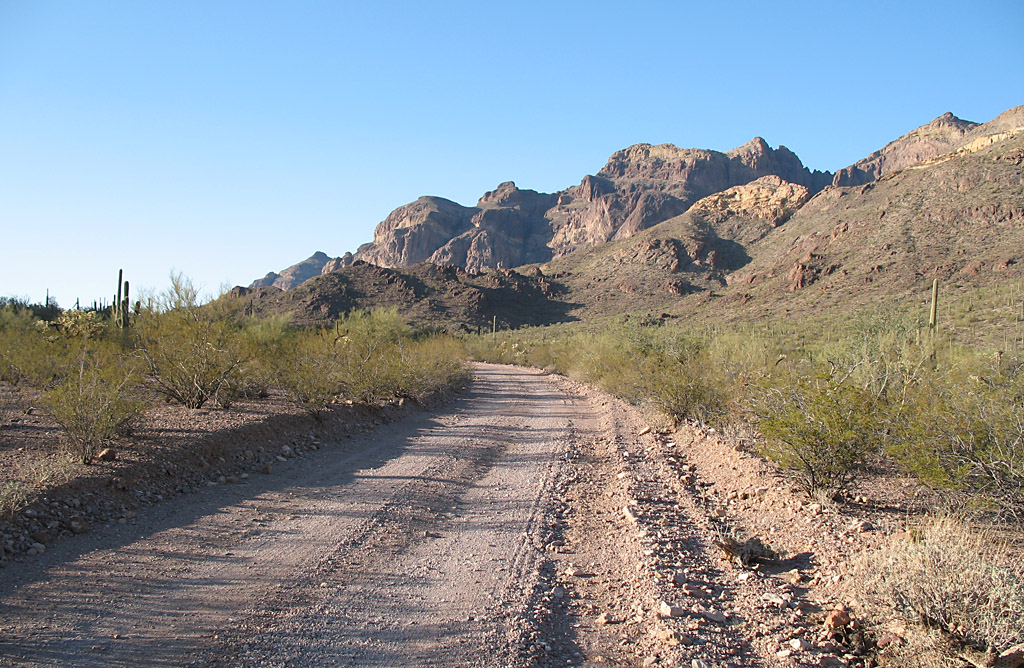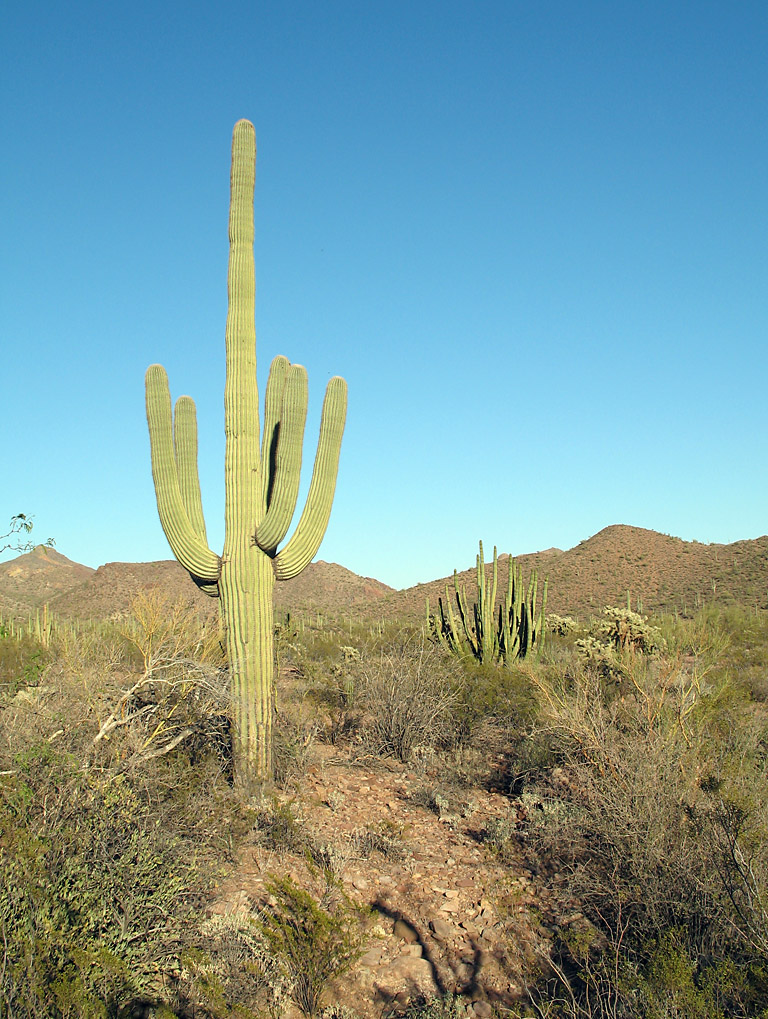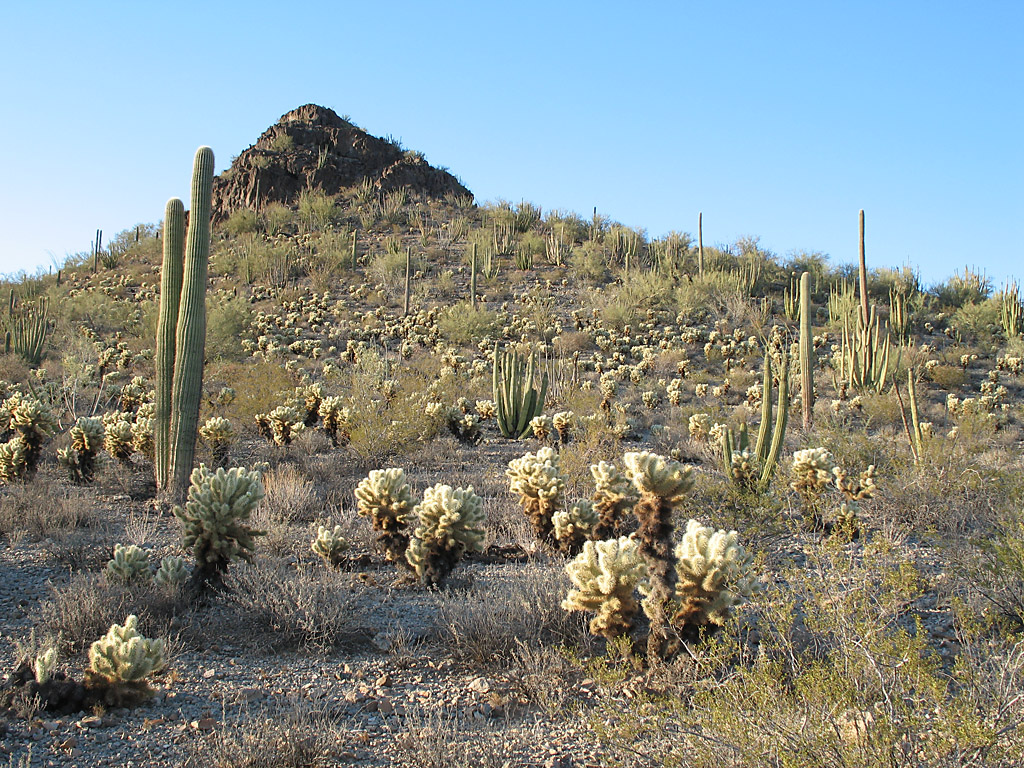 This hillside has dense cholla cactus.